ATBSports.co.uk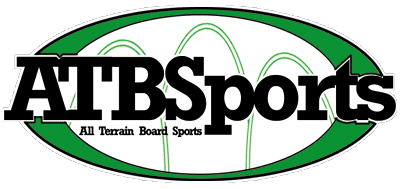 ATBSports is the original company that created the ATBA-UK Mountainboard Association and also ATBShop.co.uk retail store.
Historically it was also the home to the famous ATBSports messageboards that helped the sport of mountainboarding advance in the uk from

ATBSports was created by Stuart Kirk. Stuart first saw the mountainboarding on a TV program back in 1997. This sport really appealed to him as it is so suited to the UK. After researching the sport with the Internet he found it was very expensive to get a board at that time.
He started using a XT Wheels board (modified skateboard) in the summer of 1998 which was fine in the dry smooth conditions of summer but failed in the British winter. At the end of 1998 he got together with his friend Christian to get two boards imported from HylineATB in USA. This then led to them entering the 1999 ATBA British Championships where they met a number of riders. There was no central independent organisation in the UK and this is what the riders wanted. So the idea of ATBSports was born.
It took till July 2000 for ATBSports to become a reality as other commitments of University took priority for Stuart. At this time Antony also joined the team followed by Andy in December. From the initial launch the response was amazing ATBSports was exactly what the was needed to get riders of all the makes of board riding together.
2003 - Diana Shepherdson Joined the company to move into the first high street store in 19 Faringdon Road trading as ATBShop.
February 2003 - ATBA-UK was created as a not for profit company and organisation to push the sport of mountainboarding forward independantly in the UK and still continues today. ATBA-UK
2008 - We moved into 9 Faringdon Road in Swindon in a new showroom twice the size and more storage and office space.
January 2012 - The retail side of ATBSports was sold to ATBShop Ltd.